Tracks any Car Maintenance Schedule
Vehicle Maintenance Reminders
Automatically Reschedules Maintenance
Unlimited User Defined Maintenance
Accurate Fuel Economy Monitoring
Tracks & Analyzes All Operating Costs
Detailed Reports CLICK HERE
Vehicle Overall Health Status Gauge
Maintenance Monitoring Gauges
Includes Manufacturer Specifications

Keeps your Vehicle in Top Condition
Improved Performance & Safety
Complete Warranty Compliance
Better Reliability
Saves Money by Avoiding Repairs
Extends Operating Life
Maximizes Resale value
Vehicle Maintenance Log Book
Saves a Detailed Parts List
Life-Time Free Upgrades

Only $29.95
$39.95 Pro

---

Good vehicle maintenance is essential to keeping your car, truck, boat, motorcycle or even a lawn mower running well, increasing fuel economy, extending its operating life, minimizing repair costs, maximizing its resale value and maintaining it's performance. All of these factors save you money every day and ultimately can save you literally thousands of dollars over the life of a vehicle.

Automotive Wolf is a complete maintenance & management software solution that makes it easy to keep up with your car maintenance schedule, remind you when any vehicle maintenance is due and monitor your vehicles overall condition, operating costs, fuel economy and much more. It's the only Car Care Software that monitors your driving habits and accurately predicts when any car maintenance is due.

Automotive Wolf maintains a detailed vehicle maintenance log book for you that will significantly increase the resale value of your vehicle and make it much easier to sell to any prospective buyer when you can show it's maintenance history and prove that you've taken good care of it.

Automotive Wolf was designed for any average family car owner, backyard mechanic or car enthusiast. You can manage multiple types of vehicles, configure it's preventive maintenance schedule in seconds and create user defined maintenance requirements specific to your vehicle. Each individual maintenance item can be configured by Time, Distance (mileage) or both.

Click Image to enlarge

Designed with a professional graphical interface that makes it easy to monitor your vehicles maintenance status and overall condition.

---


Vehicle Maintenance Log Book
Comprehensive Maintenance Log to Track Car Maintenance and Repair History:

When any maintenance is completed for the vehicle it's recorded in the vehicle maintenance log book and the maintenance item is automatically rescheduled according to the requirements parameters (Time, Distance). Separate sections are included for car maintenance and repairs.


Car Maintenance Schedule Configuration
Quick & Easy Configuration Manager:

Auto configure your car maintenance schedule in seconds (High, Med, Low) or tailor it to your personal preferences or manufacturers recommended service schedule.
All preventive maintenance requirements can be disabled, edited or you can create your own. ( Car Maintenance Requirements Technical Consultant Austin Davis )


What does your vehicle cost you per day, per mile?
Automatically tracks all costs and expenses:

Have you ever wondered what it costs you to own and maintain your vehicle? How much you spend on fuel, repairs or maintenance per year? Automotive Wolf performs an in-depth cost analysis that shows you when and where your money is being spent, how much you have invested in the vehicle, and when you may want to consider trading it in.


Fuel Economy Tracking
Tracks fuel consumption and costs:

Maintains a detailed record of fuel usage and associated costs. Automatically calculates fuel economy mileage (MPG) between fill-ups and displays trends so you can make good decisions on what are the best fuel brands and octane to use. Monitoring fuel economy can alert you to potential engine problems when MPG decreases.


Monitors Vehicle Health
Vehicle Health Status Gauge:

D

isplays the current overall condition of your vehicle. You can modify it to your own personal preferences to define what maintenance requirements effect its final result. A quick check and you will know if your vehicle is in good running condition. You can also create gauges to monitor any vehicle maintenance requirement.


Informative Reports:
View, Print & Export Reports:

Each Report can be exported into multiple formats (pdf, Excel, CSV, Lotus, Rich Text, Word docs, XML and more). Print out a "What's Due" List for your mechanic of maintenance that's overdue or present a prospective buyer of your vehicle with an impressive detailed maintenance log that will prove you've taken good care of your car.


Configure Maintenance Requirements:
Modify Individual Maintenance requirements:

Create, delete or modify maintenance requirements for each vehicle you own. Easily match each requirement to your manufacturers recommended service schedule.


Take It For a Free Test Drive:
30 Day Free Trial:

Join thousands of happy customers that use Automotive Wolf everyday to manage their vehicles helping them to save money on unnecessary repairs and keep their vehicles in excellent operating condition.


No Risk 30 Day Free Trial
Only $29.95
$39.95 Pro

---

Click on Video below to see how easy it is to create a vehicle and configure its car maintenance schedule (Full Screen available)



more testimonials....

Hello, my name is Josh and I run a mid-sized auto shop. I have recently purchased your software to use at my shop. I must say I absolutely love the product, It has been a blessing around the shop! Josh C. CWO and Fleet Technician

---

Hey, just wanted to thank you for such a superb product. I've been using your car maintenance software now for over 5 years to track 2 cars, a motor-home, my boat and even a lawn mower. Everything is running great and I love the free updates Thomas S, Clearwater FL
System Requirements
Supported Operating Systems
Windows 10 (32 & 64 Bit)

Windows 8 (32 & 64 Bit)

Windows 7 (32 & 64 Bit)

Windows Vista

Windows XP
Technical Consultant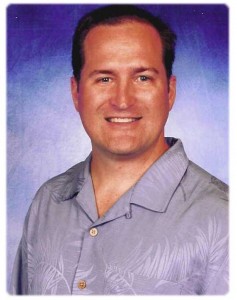 "For over 63 years my family has built a reputation in the auto repair business for being honest, dependable and for serving our customers at a fair price."
MyHonestMechanic.com
Author of the popular book
"What Your Mechanic Doesn't Want You To Know"
Testimonials
"I used this program for about 2 years in the Public School System. Our county was small and it was a WONDERFUL benefit to us. A great value too! Unlike many costly software programs on the market." Jan C. Fleet manager
---
" I have been a very long user of your Automotive Wolf Software. I continue to be astonished by its stability, thoroughness, accuracy and ease of use. Every time I use it, I want to say "thanks". I only use it for home use of my vehicles. And over time, I have had motherboards fry, bought new computers, had hard disk drive crashes or corruption, etc and WITHOUT exception you have stood by me to issue me new keys so I could get back up and running. I keep my vehicles a very long time and your program has treated me very well. Case in point: My now-deceased uncle about 10 years ago gave me his bare-bones 1990 Ford Ranger pickup. I have maintained the vehicle scrupulously using Automotive Wolf here in Arizona. I just upgraded to a larger truck but when it came time to sell the Ranger (valued at $1,000 to $1,300 tops), the first person who looked at the truck last month gave me $1,700 cash, excited to see my Automotive Wolf-based Maintenance Binder showing all repairs, parts, additions, receipts, and other documentation.
So again, THANK YOU for your outstanding program but most of all, thank you for your SUPERB customer service to me over the many years I have used it. "Steve P.
---
"Just want to say thanks for making a great tool. I use it for everything possible, logging tool purchases with warranties, bicycle maintenance, air compressor, lawn mower, pressure washer all get entered too. I like being able to keep my records from my old collector cars too. I'm able to refer back to them for part numbers or repairs/entries I've made after the cars are long gone." Tony H.
---
"I just purchased a new car and I wanted something to help me take good care of my investment. Your car care software is perfect! "
James J. Feb 2014
---
"All I can say is WOW! What a terrific product! It does everything I need to help me with my car maintenance." Mark Ventura, California
---
"This is the best piece of software on my computer." Thanks a million. Russ Christman
---
"I LOVE THE SOFTWARE. It is by far the best vehicle maintenance tracker out there! " Jeremy A
---
"I easily manage the car maintenance schedules for ten vehicles in my company fleet. The vehicle maintenance log and parts database is invaluable to us." Ted S. Feb 2015
---
"I bought your car software for my husband to manage our family and farm vehicles and he loves it! Thank you." Sally T. Billings MT
---
"I tried several vehicle management products and chose Automotive Wolf because it was the easiest to use and it's the only one with the manufacturers specifications." John M, New York
---
Make Money As an Affiliate!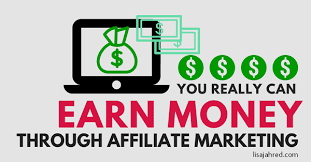 Become an Automotive Wolf Affiliate and Make Money from your website or blog by simply adding a Buy Now button and joining our Affiliate Network. It's Quick & Easy!

Screen Shots
click on images below to enlarge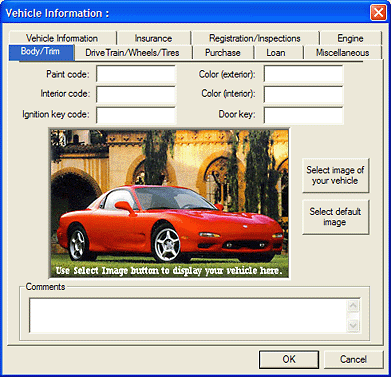 Vehicle information section allows you to save detailed specs on your car or truck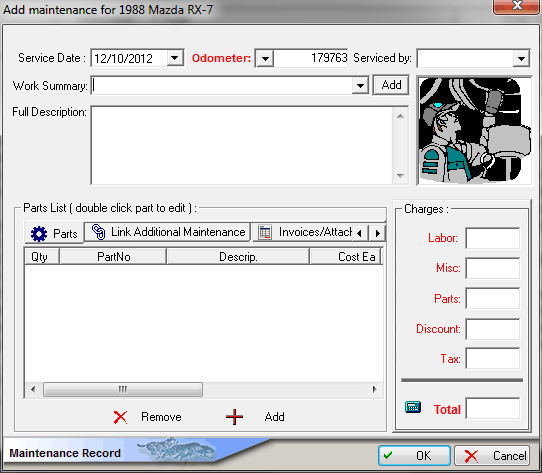 Maintenance records can include parts, scanned invoices and linked requirements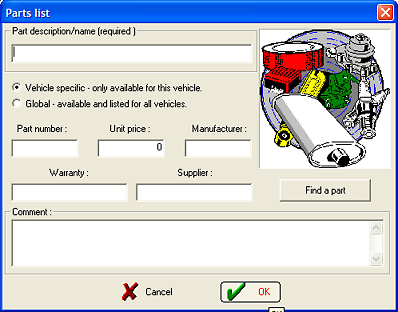 Automatically compiles a detailed parts list for each vehicle as you enter maintenance and repair records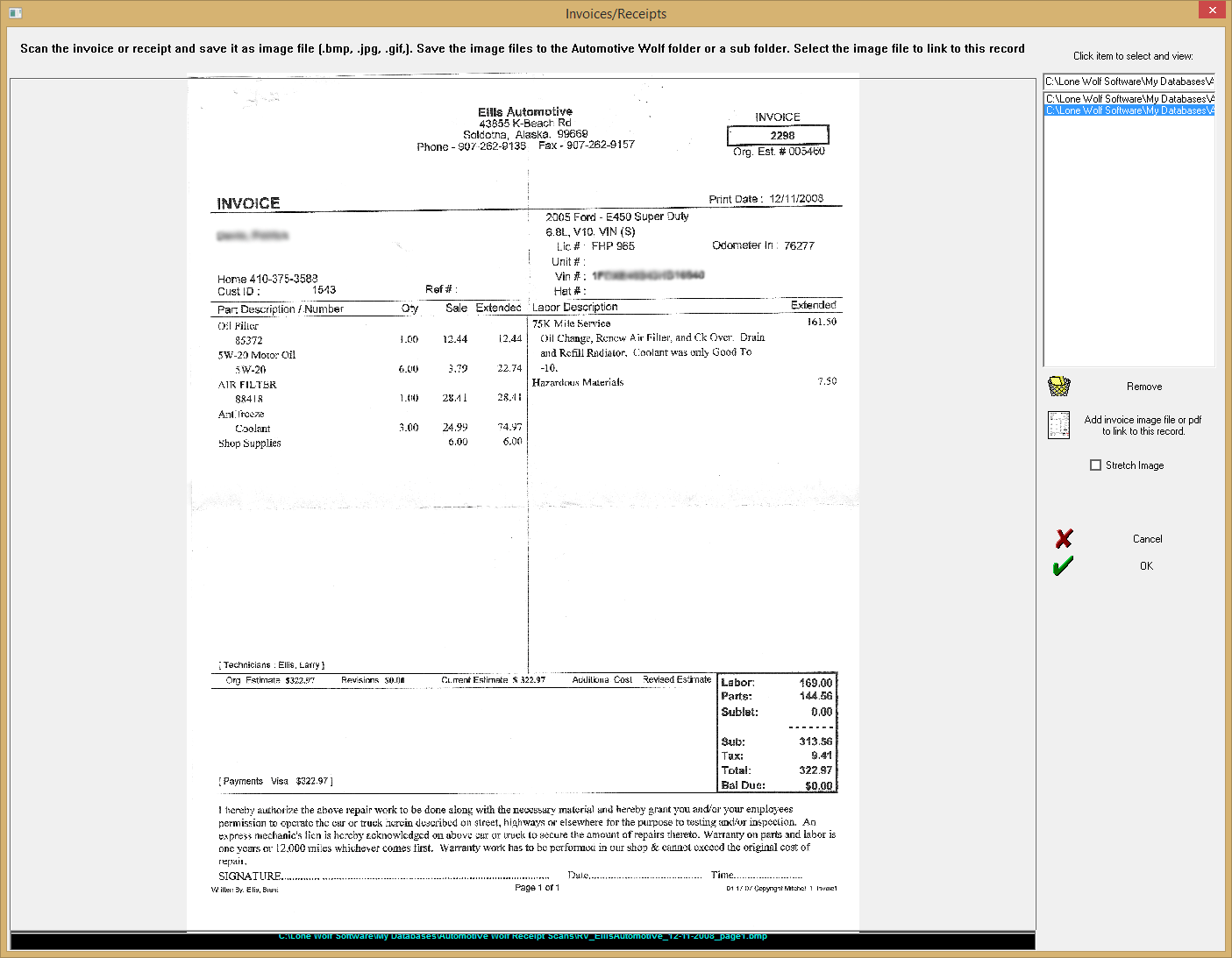 Scan service invoices and link to any car maintenance or repair record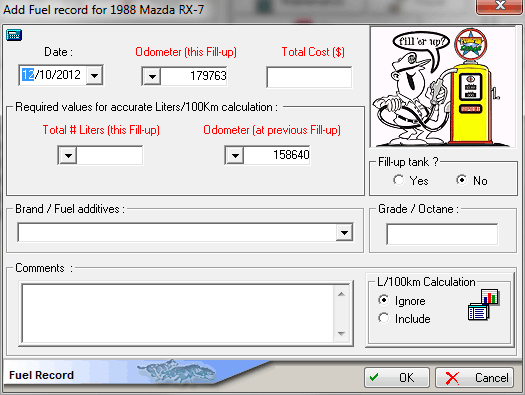 Track fuel usage, brand, octane and more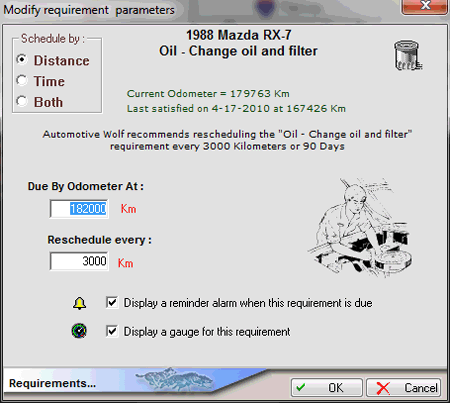 Modify individual maintenance requirements to tailor it to each specific vehicle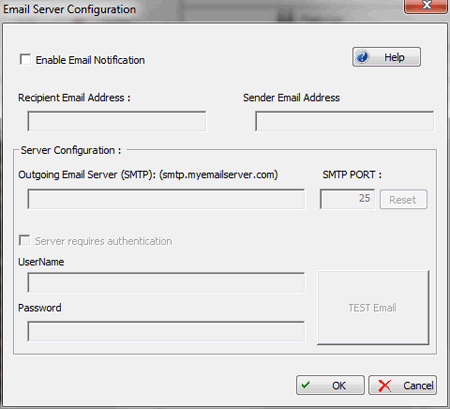 Setup automatic email reminders so you never forget items in your car maintenance schedule




Includes a comprehensive Automotive Manufacturers Database that searches over 44,000 Makes and Models to find your car