Home Management Software every home owner should use
| | |
| --- | --- |
| Your Home is the biggest investment you will make in life. Protect it by tracking all aspects of ownership. Whether you own or rent, keeping detailed records is in your best interest and protects you against loss in the event of a catastrophe, theft or simple warranty disputes. Track home maintenance, repairs, mortgage payments, assessed value, insurance, warranty information, costs and more. | |
Home Inventory Software section saves detailed log of all your possessions:
Extremely important in case of loss, theft or disaster. Proves the value and ownership of your items if you need to recover for an insurance policy. Home Management Wolf will keep a detailed home inventory of everything you own and allow you to print Reports or save the data to a removable media device for safe keeping.
Creating and maintaining a Home Inventory serves you in many ways, including proof of ownership for warranty and insurance claims. You can save digital photos and receipts for each item including information such as Date of purchase, Cost, place of purchase and much more. Home Management Wolf will automatically calculate the current value of items based on standard depreciation so you know from day to day what a particular item is worth in today's market. This can also be valuable and helpful information if you simply want to sell an item.
Are you really prepared in case of a disaster?: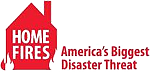 The fact is that most home owners and renters are not because insurance policies often require proof of ownership and value to be able to recover for losses in a fire or natural disaster. In the US national statistics show you have approx a 1 in 10 chance of having a house fire. Your risks increase depending on where you live for natural disasters like tornados, hurricanes, wild fires, earthquakes, floods, etc. You will need to prove your losses to your insurance company to be able to recover. Home Management Wolf will let you create a detailed list of everything you own for that purpose.

Most people don't give a lot of thought to fire safety in the home. But the frequency of fires in dwellings indicates that we all should be thinking about it. According to the National Fire Protection Association (NFPA), in 2007, U.S. fire departments responded to 399,000 home structure fires. These fires caused 13,600 civilian injuries, 2,865 civilian deaths, and $7.4 billion in direct damage. The NFPA compiles statistics for all causes of fire at home and in industry. The leading causes of fires in the home are: cooking, electrical, smoking materials, candles, and heating equipment.
A recent survey conducted by the Society of Fire Protection Engineers found that Americans misjudge fire risks. The survey revealed that "70% of Americans feel safer from fire at home than in a commercial high-rise building." It is truly ironic that where people feel safest, in their homes, is where the majority of fire deaths occur. Consider this; US fire departments responded to an estimated 362,500 home structure fires in 2009.
Customer Feedback....
"This program is tops. It actually helps me get more work done by planning stuff, keeping track of where all the tools and gear is, helps with keeping all my tractor and other equipment purchase docs together and plan maintenance on my 5 acres of heaven!! Mate thanks for some awesome programs !" Charles S.
---
"I love the home maintenance planner and the home inventory log. Great Design and extremely useful software." Mark P.
---
"A superb organization tool for any home owner. One of the best software products I have ever purchased. " Sandy D.

---
"I've tried several different home inventory software products and this was the best most comprehensive by far. I feel safer knowing I will be covered if I have a fire." Ronald K D.
Home Management
Software Features:
Helps you manage all aspects of owning a home

Tracks multiple residences, lots, apartments

Includes a detailed seasonal-based Home Maintenance List to keep your home in top condition

Tracks home maintenance, repairs Assessment Value, Mortgage payments and more.

Analyzes your Finances so you know where your money is going

Stores Home Warranty and Insurance Information

Attach and save any type of document (pdf, scans, etc) of mortgage contracts, renters insurance, etc. for quick reference

Create a To-Do List for each home

Saves receipts and invoices for any item

Auto Backup options

Life-Time FREE Upgrades
Home Inventory
Software Features:
Tracks the value of all your assets and possessions

Categorizes and saves detailed information on everything you own

Import unlimited digital photos to log all your valuables and assets

Attach invoices and receipts to any item to prove value and ownership

Track repair histories for any valuable

Organize items by Category, Location, Condition or define your own.

Automatically calculates current value of items based on Straight Line Depreciation Method

Provides required proof for insurance recovery claims