Automotive Wolf Screen Shots

( Click on any image below for a larger view )
Main Interface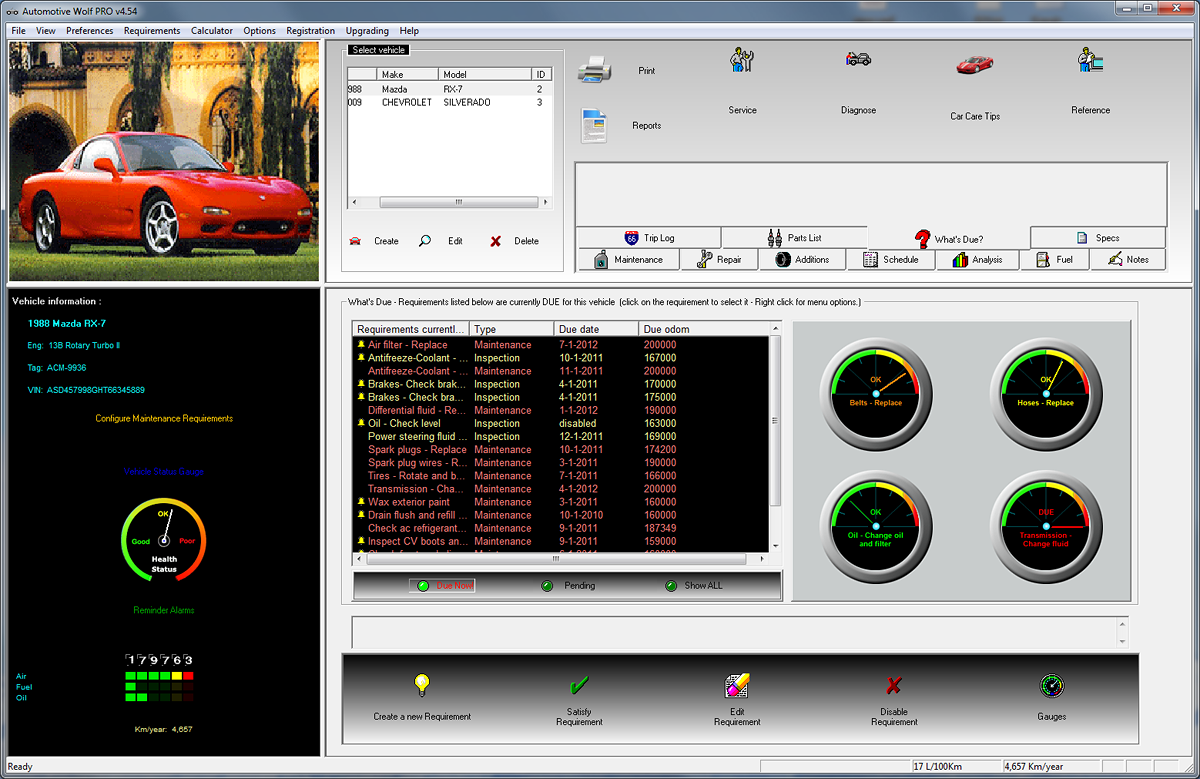 ---
Create Vehicle Configuration Window
Specialized vehicle maintenance schedule requirements for Cars, Trucks, Motorcycles, Boats and Lawn Mowers. Includes support for tracking maintenance on "Hourly" items like generators, tractors, small planes & more. Select from Low, Medium, High or configure your own maintenance schedules.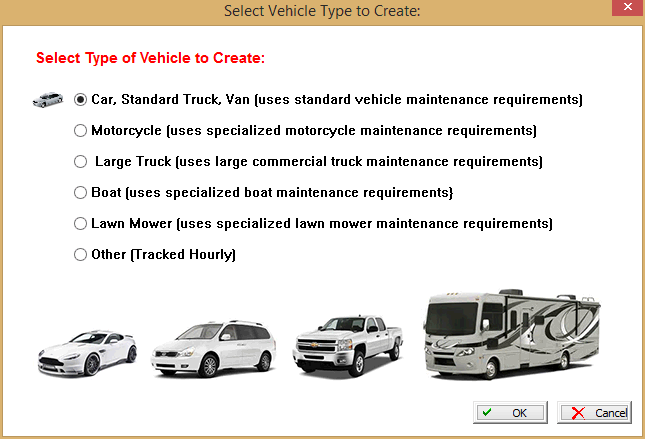 Vehicle Maintenance Configuration
Its Quick and Easy to setup your automotive maintenance schedules


Vehicle Maintenance Reminders
Reminders so you never forget important car maintenance

Cost Analysis
Have you ever wondered what it costs you to own and maintain your vehicle or how much you spend in fuel each year? Automotive Wolf performs an in-depth cost analysis that shows you when and where your money is being spent, how much you have invested in the vehicle, and when you may want to consider trading it in....the best cost analysis package in the industry!



Track your Fuel Economy
Check your vehicles Fuel Economy and watch for trends that can alert you to potential problems in the future. Automotive Wolf analyzes your fuel data and shows you the results. Declining fuel economy can be a first indicator of a problem on the way! ...you get total control of what data is selected and plotted.

Parts
Create your personal automotive parts list


Automotive Systems Reference
Look up automotive components


Car Care Tips
Get advice on how to keep your car in good operating condition


Vehicle Information
Keep detailed information on almost every aspect of your vehicle


Vehicle Maintenance
Track all your maintenance and save a detailed vehicle maintenance Log


Fuel Usage
Keep records of your fuel usage to track your fuel economy (miles/gallon)


Automotive Maintenance Requirement Editing
Configure each maintenance requirement individually to suit your preferences


Automotive Service/Parts Dealers
Maintain a list of your favorite Parts and Service shops


Email Reminders
Configure Email Reminders to automatically be sent when any maintenance is due


Vehicle Gauges
Create functional gauges to monitor any vehicle maintenance requirement


Quick Entry Number Pad
Use the Number Pad to make entering numerical values quick and easy

>
Units of Measure
Select the units of measure for your country


Free LifeTime Upgrades
Download Updates for Free


Database Backup
Schedule automatic database backups so you never lose your data