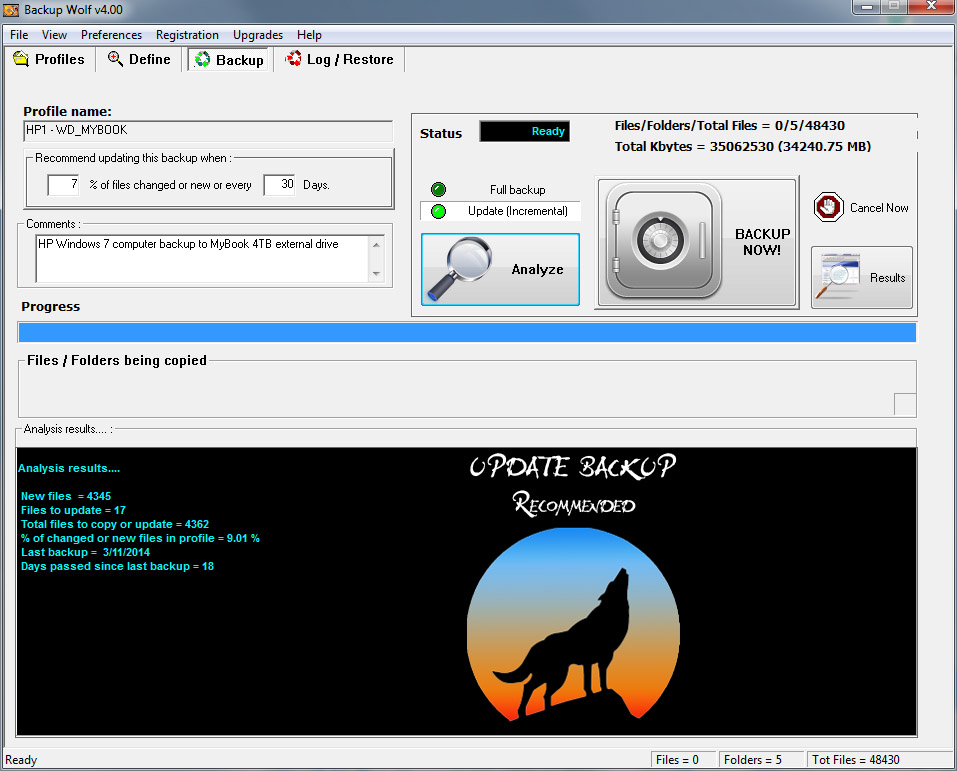 Keeping your data safe and secure on your home or business computer is a critical requirement for productivity and peace of mind. Data loss and unexpected hard drive failures can happen at any moment and result in a huge loss of time, productivity and irreplaceable files from precious photos to vital documents and data from other software on your computer.
Backup Wolf Precision Backup Software allows you to easily find & backup the important files and data on your computer so that you will never lose a single byte of data!
It's simple to use Step-by-Step Interface guides you through the backup process quickly and efficiently so that you will no longer avoid or procrastinate backing up your data.
It's Update option quickly analyzes old backups and only updates files and folders that have changed or updates with any new files that have been added since the last backup. This makes the updating process quick and effortless.

Try it Now Free for 30 Days and see why Backup Wolf is the easiest to use backup software available. When you decide to purchase, you get a software license that entitles you to all the updates, upgrades and any other improvements for no additional cost.
Click on the video demo below to see how easy it is to use Backup Wolf to protect your data.