Contact Us:

Welcome to Lone Wolf Software Support. We are happy to try and help you with any questions or problems you may have.

Our normal office hours are 8:00 am to 5:00 pm PST Mon-Fri but we often check our support email during off hours and weekends too.

Please allow 24 hours to receive an answer to your inquiry. Normally you will receive a reply from us within just a few hours. If you do not receive a response within 24 hours it may be that your email spam filter may has blocked our reply, so first check your spam folder for our message and "white list" our email address if you find it there. Otherwise its possible our reply or your inquiry was lost in cyberspace so please email us again.


CLICK ANY OF THE LINKS BELOW TO CONTACT US: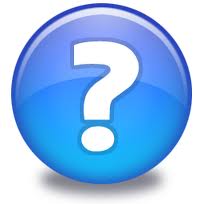 If you have a question please send it to the email addresses below:

We welcome comments or suggestions about our software. Please send your comments for improvements you would like to see added to:
If you have discovered a "bug" or a problem with one of our products please do not hesitate to contact us to make us aware of it so we can get it fixed. User feedback on software products is extremely important and valuable to us so that we can continue to improve the product for our customers.
To contact us by mail:
Lone Wolf Software
8455 Kenton Rd
Pasadena, MD 21122
Key Replacement:
Our product Keys occasionally expire over time as new versions are released. This is necessary to fight software piracy problems. If you have purchased a license for one of our products and are receiving an invalid Key message when trying to install the software please contact us for a replacement Key. We will be happy to assist you.

Please provide one of the proof of purchase options below when contacting us for a new Key.

1) Contact us from the email address you used when you purchased the Key. We check the email address when you send us the request and check for a match. If its the same email address we will send you a replacement Key immediately.

2) If you are contacting us from a different email address please provide the information below to expedite the process
Name of Product purchased
Order # (received after purchasing the product)
Email address used to purchase the product
If you do not provide the information requested above we will attempt to verify you as a register user by contacting you and requesting the missing information or other personal information provided when you purchased the software. Please understand that we must verify its you that purchased the license or we cannot provide a replacement Key. When you purchase a Single User License it provides only you with the right to use the software and it is not transferable to others.
Send your request for a new Key to: regcodes@lonewolf-software.com
Uninstall Instructions:
All Lone Wolf Software products can be easily uninstalled by using the Windows Control Panel Uninstall option.
To uninstall a program for Windows XP/Vista/Windows 7 :
Open Programs and Features by clicking the Start button , clicking Control Panel, clicking Programs, and then clicking Programs and Features.

Select the program, and then click Uninstall.
Windows 8 Uninstall a desktop program instructions :
Swipe in from the right edge of the screen, and then tap Search.
(If you're using a mouse, point to the upper-right corner of the screen, move the mouse pointer down, and then click Search.)

Enter control panel in the search box, and then tap or click Control Panel.

Under View by:, select Large Icons, and then tap or click Programs and features.

Tap or click the program, and then tap or click Uninstall.

Follow the instructions on the screen.
Link to Us:

If you like our products please help other users find us so that they can enjoy our software too by adding a link to us from your web pages, blogs, facebook pages, etc.

Thank you for your support !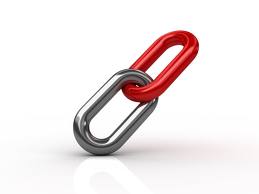 Product Links:

To add our link simply Copy the text in the Box below the link and Paste it into the blog, web page, etc using the program you use to add or edit content.

Automotive Wolf Car Care Software - The solution to managing your car maintenance


<a title="Automotive Wolf Car Care Software" href="http://www.lonewolf-software.com/automotivewolf.htm">Automotive Wolf Car Care Software</a> - The solution to managing your car maintenance

Contact Wolf Address Book Software - Contact Management made easy!

<a title="Contact Wolf Address Book Software" href="http://www.lonewolf-software.com/contactwolf.htm">Contact Wolf Address Book Software</a> - Contact Management made easy!

Backup Wolf Backup Software - Protect your Data!

<a title="Backup Wolf Backup Software" href="http://www.lonewolf-software.com/backupwolf.htm">Backup Wolf Backup Software</a> - Protect your Data!

Home Management Wolf - The software every Home owner or renter should have

<a title="Home Management Wolf" href="http://www.lonewolf-software.com/homeassetmanagementsoftware.htm">Home Management Wolf</a> - The software every Home owner or renter should have